November 24th, 2021
4 min read
A Gift of a Guide Dog
Launa Hardy is a San Diego native currently residing in Temecula, CA who enjoys staying active, spending time with her grandchildren, tandem cycling, and writing. Her guide dogs have contributed to improving her quality of life, and have taught her that vision loss is not a barrier in life.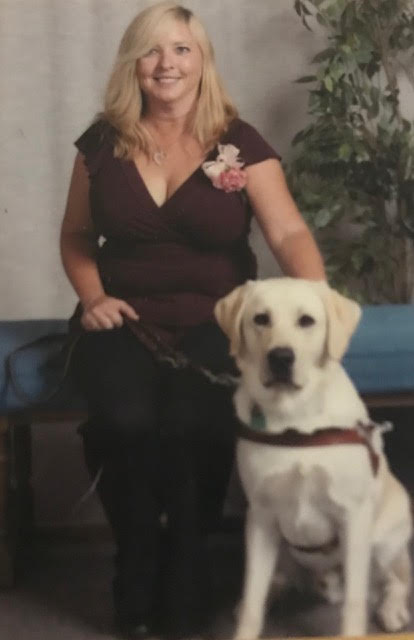 Launa has had deteriorating night and peripheral vision since her late 20's due to Retinitis Pigmentosa (RP), a genetic condition that causes retinal degeneration, and is continuing to lose sight to this day. However, realizing that life doesn't quit, she began to study and teach braille and eventually became involved in the Guide Dogs for the Blind Community after seeing her former classmate's guide dog at San Diego Center for the Blind. In 2007, Launa was matched with her first guide dog, Lyle, an English Yellow Lab.

Their partnership was truly life-changing for Launa. With 10 degrees of peripheral vision left at the time, Lyle gave her the confidence to let go of her vision and trust his lead, something she struggled to do with her cane. "It's amazing what guide dogs can do. With a white cane I was the brain of the navigation, but a guide dog can lead you safely," says Launa. In one incident in the absence of Lyle, Launa almost fell into a hole at a construction site using a cane. "After that experience, I was hooked with guide dogs and I knew I would be a guide dog user for life." Their seven-year career had many highlights, including volunteering for Wounded Warriors, a non-profit that serves veterans suffering from physical or mental injury. Launa also returned to school with Lyle and graduated with an Associate of Arts degree. After Lyle's retirement, Launa decided to keep him as a forever pet.

Launa was reapproved by GDB and received her second guide dog, Jetta, in December 2014. An American Yellow Lab, she was a kind and intelligent companion that supported Launa physically and mentally until she was retired early in March of 2020, returning to her original puppy raiser in Arizona. This October, Launa was paired with her third guide dog, Draco, a Black Lab. Launa describes her first weeks with Draco as " amazing. We've traveled and visited the beach. He's also amazing around my grandchildren. GDB gave me a perfect dog."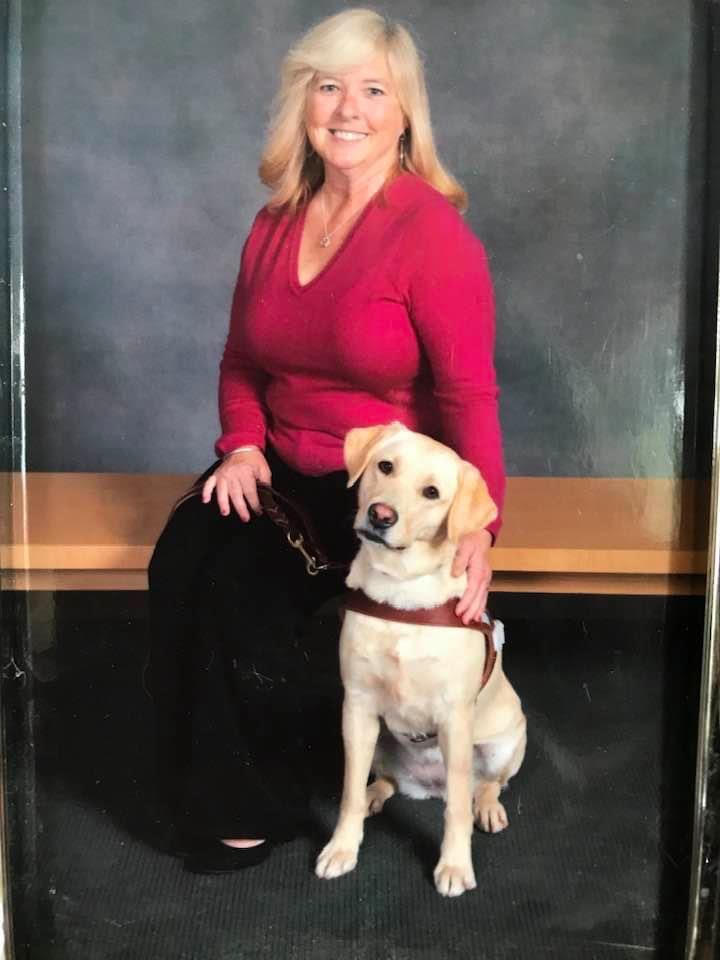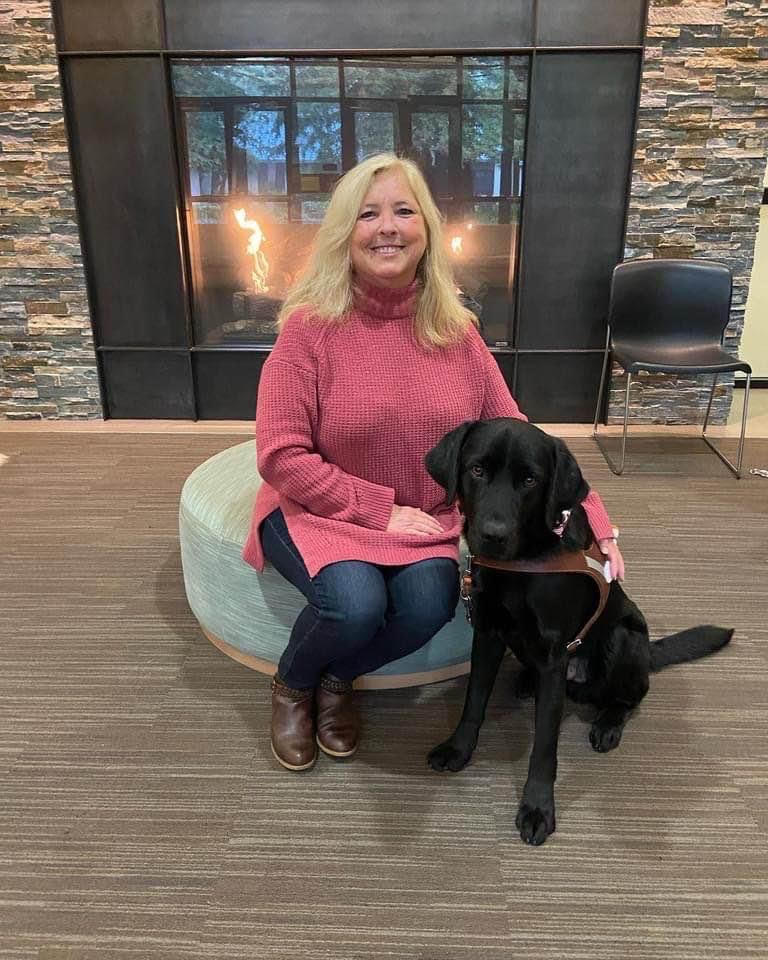 Not only is Launa a guide dog user, but is the President of the San Diego GDB Alumni chapter, which she joined back in 2008 with Lyle. Before the pandemic, the group would organize field trips and outings to encourage socialization and staying active for GDB alumni. Currently, they have virtual meetings and events to continue "supporting individuals who are visually impaired who may be isolated during the pandemic." They also volunteer for their local puppy raiser clubs with fundraising and participate in the annual fun day where they meet new puppies from the puppy truck and their raisers.

"There are so many things I was able to accomplish with my guide dogs by my side. I was able to help wounded warriors, graduate from college, and most importantly, travel safely. In addition, they elevated my confidence and built my ability to overcome fears and face challenges," says Launa. In 2018, she began writing a book about Lyle's legacy as a trusting, loyal partner who helped her let go of her vision. "During the writing process, I recognized that I was also writing my own story, which led me to make the book into a memoir titled ​'Lyle's Legacy, the Life of a Guide Dog and How He's Changed Mine'," says Launa. She hopes to publish it soon to honor the guide dogs that give people a second chance at life.